Auto-Payroll Service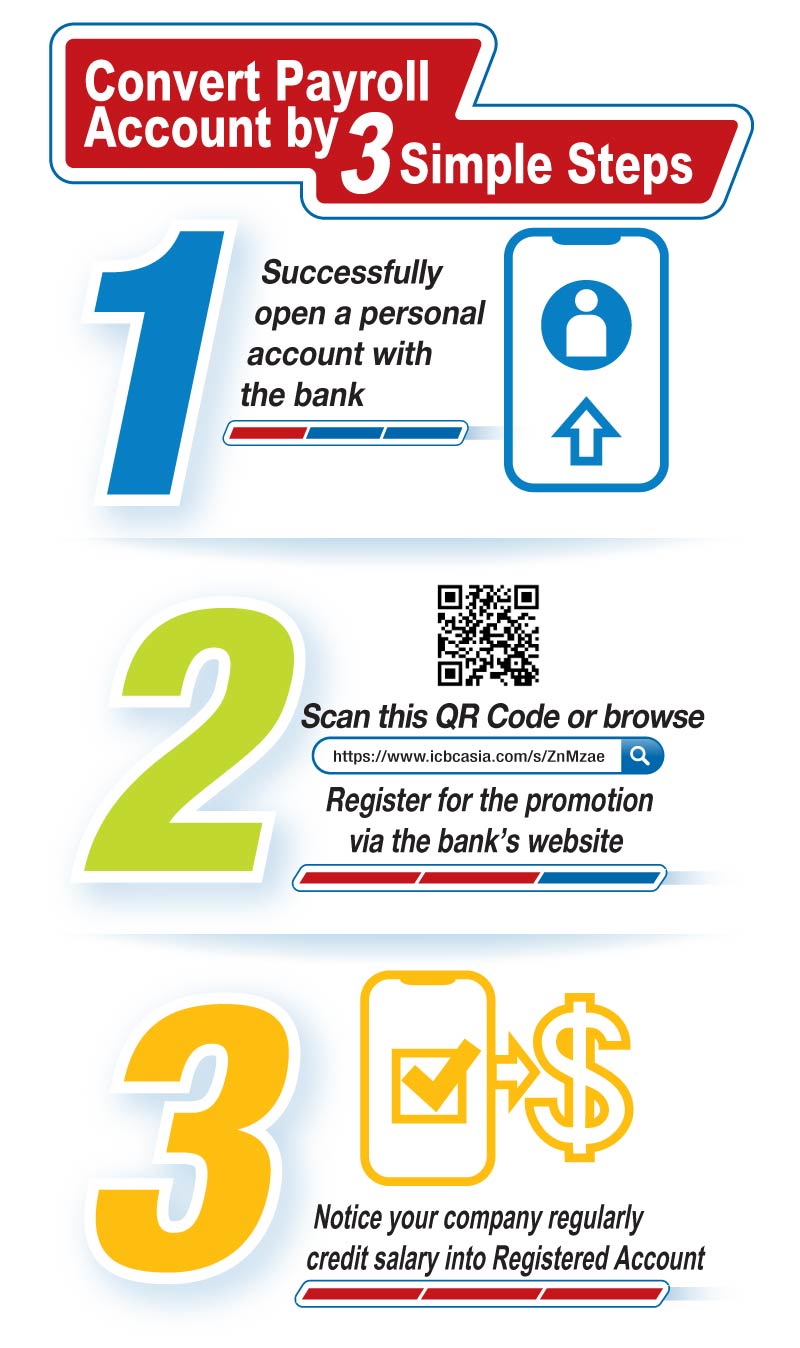 The above offers are subject to Terms and Conditions. Please click herefor details.
Reminders:
To borrow or not to borrow? Borrow only if you can repay!
Protect your Personal Digital Keys; Beware of Fraudulent Links!
Don't lend or sell your account for a job.
"ICBC (Asia)" or "The Bank" is the abbreviation of Industrial and Commercial Bank of China (Asia) Limited.